Through Drone Depot you get FREE Care Enterprise Basic Cover with your M30 & M30T
FEATURES
The DJI Matrice 30 and 30T combines the powerful and intelligence of the DJI Matrice 300 RTK into a portable, foldable and lightweight body. This new all in one solution allows organisations and pilots to gain new efficiencies with the new fully remote fleet management system and the autonomous docking and recharging station. The future has arrived with DJI's latest transformational technology.
The DJI M30T is integrated with multiple high-performance sensors (Wide Camera, Zoom Camera, 640 x 512px Thermal Camera and a Laser Range Finder) in an IP55 certified lightweight body. The DJI Matrice 30 is an all new all in one solution that combines all of DJI's latest transformational technologies into one portable, lightweight drone that is capable of next level flights. The M30 and M30T is controlled through the all new DJI RC Plus enterprise remote controller with the newly upgraded DJI Pilot 2 which has undergone significant changes for efficiency and greater flight safety.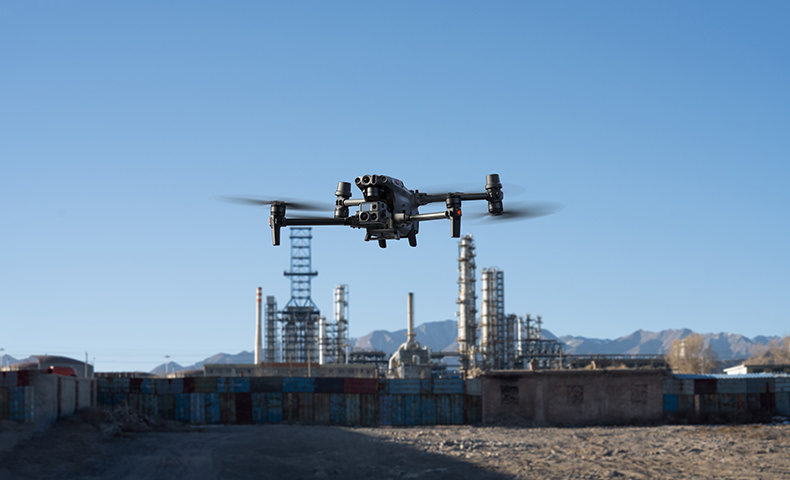 ENVIRONMENTAL ADAPTABILITY
With IP55 protection, the M30/30T can easily handle adverse weather and temperatures ranging from -20° C~50° C.
SAFE & RELIABLE.
The DJI M30/30T has dual-vision and ToF sensors on all six sides of the aircraft, keeping it and your mission safe. There is also a built in ADS-B receiver that provides timely warnings of any incoming aircraft.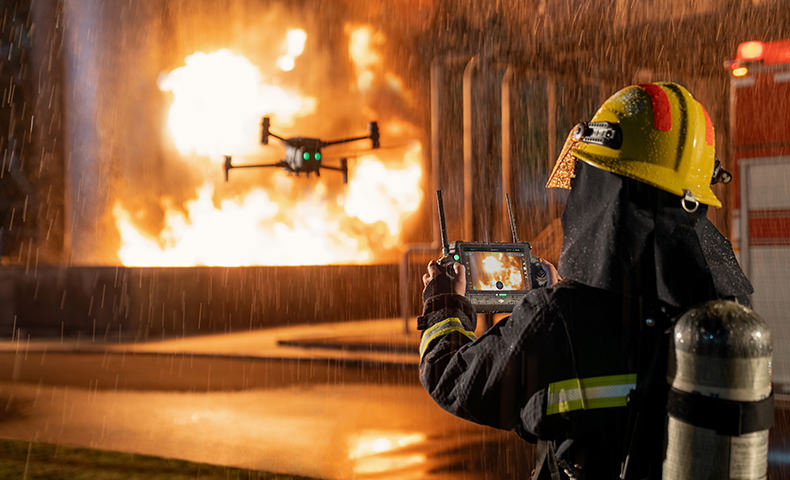 ENHANCED TRANSMISSION
Four built-in antennas support OcuSync 3 Enterprise, which enables triple-channel 1080p video transmission, and seamless swapping between input feeds, even in complex environments.
Bolster your connection with DJI Cellular Module, an optional 4G dongle4 that supports stable video transmission in complex, or remote work environments.
CAPTURE EVERYTHING
The M30 Series integrates wide, zoom, and thermal cameras (M30T only) with a laser rangefinder, which together can capture the aerial data you need, when you need it.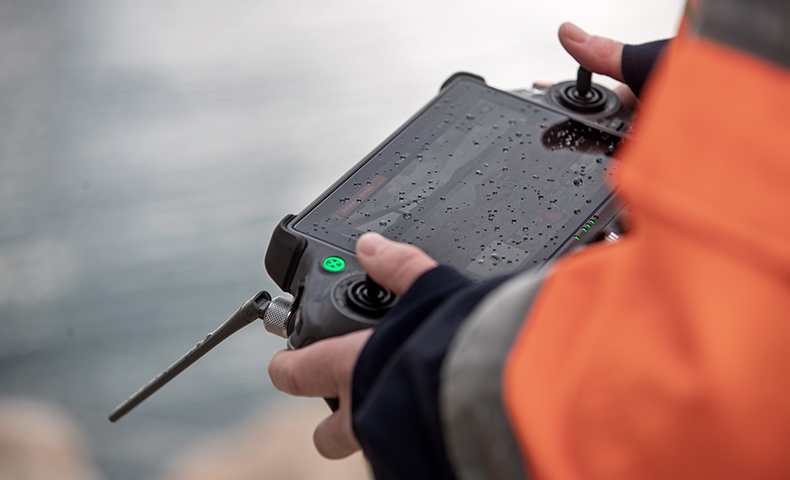 PRO FLIGHT
The 7-inch widescreen DJI RC Plus with dual control mode is tailor-made for Enterprise users.
DJI PILOT 2
Drone and payload controls can be easily accessed with one tap. Clear presentation of flight details and navigational information improves user experience and flight efficiency.
Pilot 2 works seamlessly with the DJI RC Plus. Screenside and customizable buttons are all within reach and enable quick operations, such as adjusting camera views and dropping PinPoints.
GROUND TO CLOUD
FlightHub 2 offers a 2.5D Base Map for quick terrain awareness, One-Tap Panorama Sync for rapid site overviews, and Cloud Mapping for fast mapping in RGB or infrared.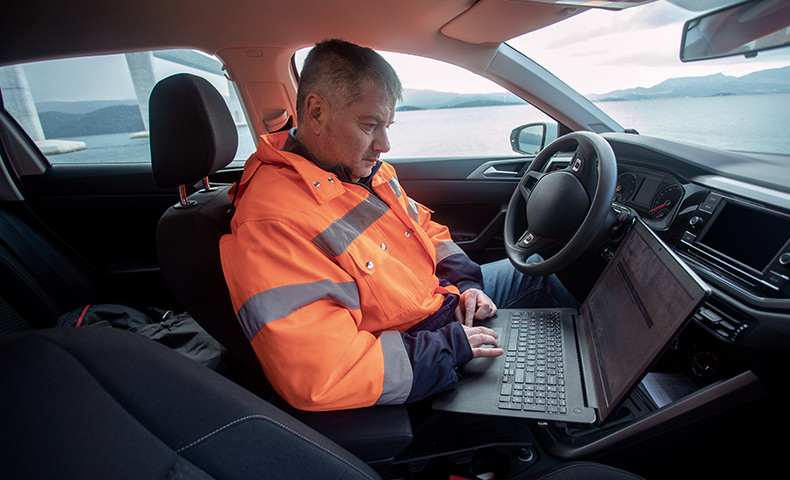 ADVANCED INTELLIGENCE
Flight routes and missions planned in FlightHub 2 can be easily synchronized with Pilot 2. Operation data can be automatically uploaded to FlightHub 2 Media Files for unified management and analysis.
DJI DOCK (SOLD SEPARATELY)
The DJI Dock (M30 Series Dock Version7) has flagship-level performance with a maximum operation range of 7 km8, IP55 weather resistance, and resilience in temperatures ranging from -35℃ to 50℃.